Discussion Starter
·
#1
·
The Porsche Taycan is coming with something called "Foot Garages," according to style director
Michael Mauer
.
The Taycan is absolutely unique in terms of its proportions. Usually, purely electric vehicles are higher than their conventionally powered counterparts because the relatively heavy and large batteries are positioned in the floor of the vehicle while the occupants sit above them. We were not willing to accept this.

However, you can't just install the batteries in a different place – for reasons relating to driving dynamics alone – as the centre of gravity must be as low as possible. Because you also can't just make the vehicle wider, the specific challenge was to position the passengers as low as possible without them having to assume a reclined position like in a Formula 1 racing car. We solved this with so-called "foot garages".

They enable a comfortable sitting position even in conjunction with the sporty vehicle height. In retrospect we can say that this so-called package was the greatest challenge. How high can the vehicle be? How long and how wide should it be, how horizontal or upright will the passengers sit? That's what's typically Porsche to me – this striving to find the ideal solution.
Jalopnik
spoke with Porsche and was told that the Foot Garages are two spots on the floor that are made to improve leg room for the rear passengers rather than housing an extra part of the battery.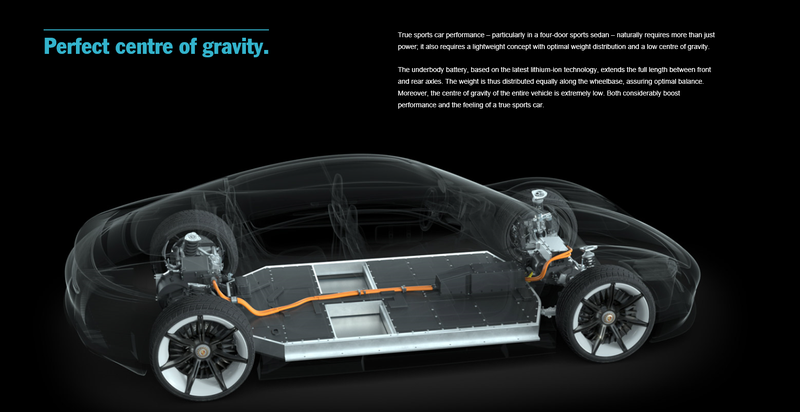 This is a pretty creative solution by Porsche to have better leg room in the back, but I can't help but wonder how much battery space and range they sacrificed to do so.