You can order this carbon fiber aero kit for your Taycan from Vivid Racing.
__​
Just a year ago, our special order Porsche Taycan Turbo was picked up from Chandler Porsche here in Arizona (
we made a video
)
. Previous to us receiving it, we were fortunate enough to start our R&D process using one of their demo cars. What could we do with the Porsche Taycan? Bigger turbos, louder exhaust, and… just kidding checking to see if you are reading! We wanted to design an aero kit that simply blew away others.
So this is what we did!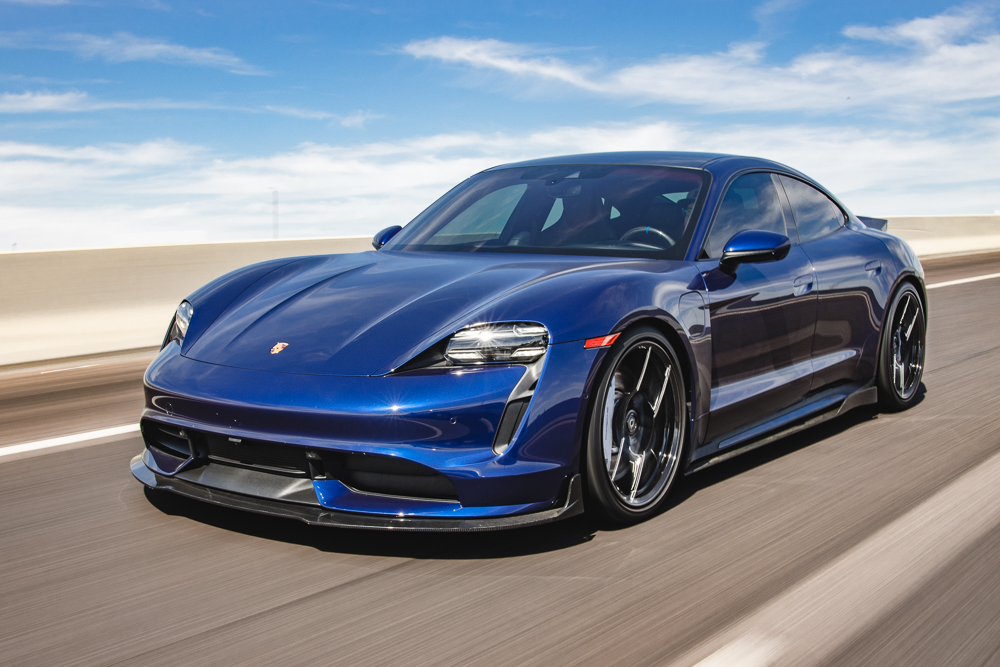 PRE ORDER YOUR KIT HERE
But how did we get there?
We started the aero kit design by 3D scanning the factory Taycan Turbo parts. From their we sketched out some designs we like and began to design them in Solidworks.