Discussion Starter
·
#1
·
A Jalopnik writer nearly crashed a Taycan at the Hockenheimring at the same event Porsche set the world record for longest EV drift.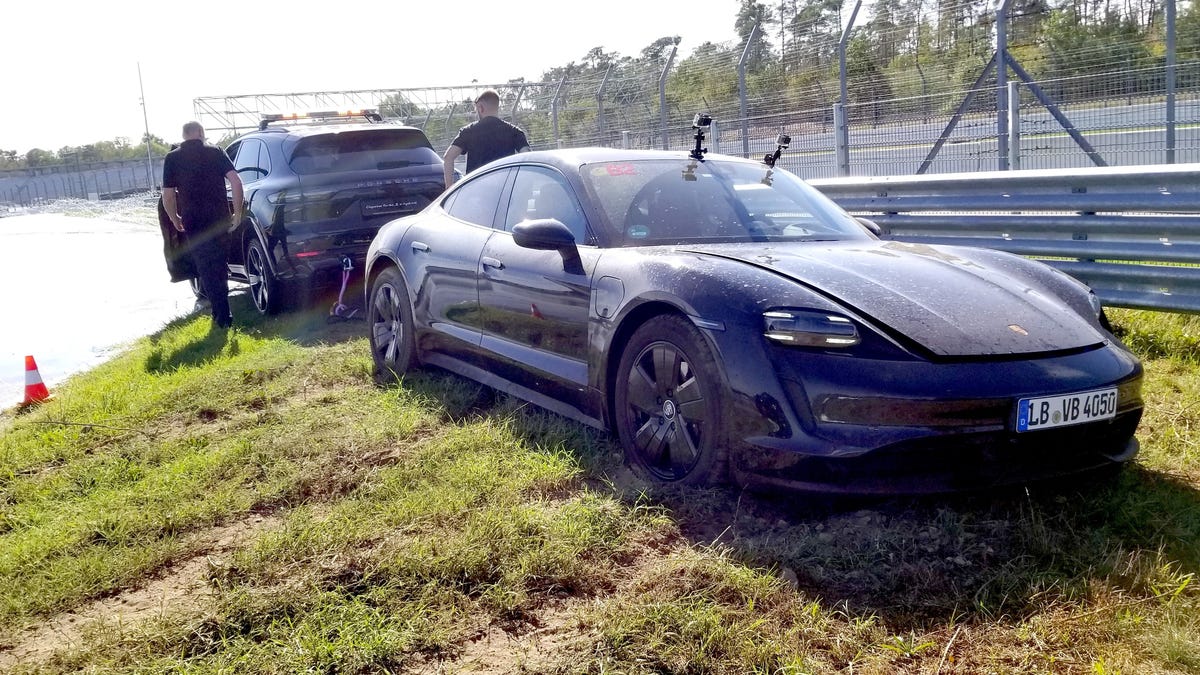 In August, Porsche invited journalists to the Hockenheimring to watch Chris Harris get behind the wheel of a Porsche Taycan to attempt the world record for the longest drift in an electric car. Afterward, Porsche gave journalists a chance to drift the EV around the wet skid pad, and though I had...

jalopnik.com
Without sounds and vibrations from the motor, there wasn't much to help guide my right foot's input. As I tipped into the pedal to kick the tail out, I really had little clue how much pedal input corresponded with how much rear-wheel torque. With more time, I'd definitely get a feel for it, but especially without an engine singing alongside those squealing tires, I found myself just stabbing the pedal and waiting to see what the rear wheels would do.

What they did, especially when I dropped the pedal all the way to the floor to induce oversteer, was instantly and violently send the car spinning. With my right foot foolishly on the floor, the Taycan didn't deliver a smooth wave of torque, it delivered a hammer — just look at how, in the video, the car's tail instantly shoots out, yielding total chaos.

The video shows the back end pass the car's nose on two occasions, with one of those losses of control involving me sliding off the track straight towards a barrier. As soon as I lost it, I pressed the brake pedal with all my might to bring the car under control, as I knew there was a wall nearby. The sound of squealing tires gave way to a muffled sound of dirt hitting the underbody, the car leaned hard to the driver's side, and then fell back down onto all four wheels.

Luckily, a patch of soft dirt had scrubbed off the vehicle's momentum, bringing the 4,500+ pound machine to rest roughly six feet from the wall.